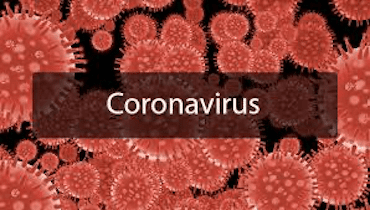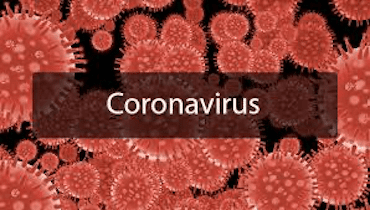 Dear clients in the rental industry:
I know that many of your businesses have already had significant impact on your business due to mass event cancellations related to the coronavirus.   If you are not on the event rental side, you likely haven't been greatly impacted yet but you may see that as this virus ramps up.  Unfortunately, this is likely to be our new normal for several weeks or months.  I'm writing to share a few ideas of steps you can take now to try to mitigate the impact on your business, particularly for those of you in the event rental business.  Here are some steps we are advocating you take immediately to help stem the effect on your business:
1. If you have tents, tables, and chairs in your rental inventory, contact your local hospitals, clinics, health department, Wal-Mart, Walgreens and CVS stores about renting to them.  These facilities will be setting up coronavirus testing and containment tents in their parking lots to keep infected people from just walking into the building and so they can be properly quarantined.  This can be a potential source of revenue to make up for some of the party and event business that has and will cancel, and it should be a weeks or months-long rental opportunity.  They will typically be looking for 10×10, 20×20, and 40×20 size tents with sidewall.  Many of these locations will also need HVAC for these tents.
2. If you have already seen a significant drop off in your revenues, let's talk about adjusting your estimated annual revenues on your General Liability policy to reduce your current and future insurance payments.  If you foresee a major impact on payroll, let's talk about the same for your Workers Compensation policy.
3. ARA CEO Tony Conant's email from 3/13 (copied below) mentions that ARA will advocate for zero and low-interest loans for the rental industry.  As more information about these efforts is available, be ready to contact your elected officials to advocate on behalf of your own business and the rental industry.
4. Respond to the weekly ARA survey about the impact of the coronavirus.  Results of  the survey as of 3/9/20 can be found here, and we expect that the results are going to change significantly week by week.  This survey is the kind of data that helps ARA make an effective case to Congress to act on the industry's behalf.
5. Consider whether you should continue to offer payment terms like net 30 or net 60 to clients and should instead ask for 25-50% upfront payment from any customers for new rentals, particularly if they currently owe you for past rentals.  I'm not encouraging you to cut off customers, but with the likelihood of this becoming a significant recession, you don't want to unintentionally become your customer's lender.  Or could you offer a significant discount, like 20% for pay in full customers?  Could you get some cash flow by incentivizing customers to reserve and pay now for future events in the fall or winter by giving them a discount to do so?
6. Also consider what your capacity to serve current and future business needs might be if you or some of your staff contract the coronavirus.  What are the low-margin rentals or activities that you might eliminate if you have reduced staff?  What items could you rent without having to deliver?  Could you temporarily have customers sign contracts electronically via DocuSign or some other online method and pay via credit card to reduce or eliminate having customers in your store?
7. Join the ARA Coronavirus Discussion Group on Facebook to discuss challenges and solutions with other rental businesses.
8. I will be hosting two conference call on Monday 3/16/2020, one at  3:00pm Eastern Time for clients in the Eastern Time zone, and one at 3:00pm Central Time for clients in the Central Time zone.  These calls are for JSI clients in the rental industry to brainstorm additional ideas together specific to the southeast US.  You can join by dialing 605-313-5968 and entering the access code 627704#.  Whether you can make the call or not, I would love to hear any other ideas you have.  And certainly if there is anything I can do for you and your business I want to do all I can to help.  This is going to be a season that will test all of our businesses, and if there is one thing I have learned about this industry it's that we pull together in difficult times.  This is another opportunity to do so and come out stronger on the other side.
If you can't make either call or just want to talk individually, I'm available and will do anything I can to help you.  I'm committed to being part of the solution to this huge challenge for the industry and our nation.
Sincerely,
Emmett A. Long, CIC
Risk Management & Insurance Advisor
p: 706-232-9704 | m: 706-766-8379| f: 706-232-1220
From: Tony Conant <tony.conant@ararental.mmsend.com> On Behalf Of Tony Conant
Subject: ARA Coronavirus Memo To All Members
A message from ARA CEO regarding Coronavirus (COVID-19)
We are all in uncharted waters with the scale of the coronavirus (COVID-19) outbreak.  I am in Las Vegas with many ARA members attending the The Special Event/Catersource and CONEXPO events and it is truly amazing to see how quickly things have changed over the course of this week. Conferences, concerts, sporting events, schools, and countless other events and large gatherings are being suspended or canceled until there is better visibility into how many people are already infected and how the virus is spreading.  In light of these circumstances, ARA has canceled all meetings and events on the calendar through May 30. These cancellations include our National Legislative Caucus and the Construction/Industrial and General Tool Shared Interest Group and Exhibitor Advisory Council meetings that were scheduled for next week.  We also are encouraging ARA state boards to cancel ARA meetings and events that are planned through May 30. Some meetings may be rescheduled once we have more information, but because of the need to plan Caucus so far in advance, it is very unlikely that it will be rescheduled this year.  We are very disappointed to have to cancel these events, but the health and safety of our members is our first priority.
We made these decisions out of an abundance of caution to prioritize the health and well-being of our rental community while also supporting health officials and civic leaders as they work to contain the virus. Hopefully you have already seen the coronavirus information on our website. We'll keep you updated as new information becomes available.  We also will publish the results of our coronavirus impact survey tomorrow and we will resurvey you frequently to provide you with the most up-to-date information on what's happening on the business front.
We all hope that this can be contained by proper hygiene and dramatically limiting travel and large gatherings, but there has already been significant economic impact that we will need to address. Many ARA members in the party and event sector have reached out to ARA to tell us that they are experiencing unprecedented cancellations. Most of these businesses are seasonal and spring is a prime season for events. The party and event sector alone represents nearly $4 billion in 2020 revenues and is by far the most labor-intensive sector within the equipment and event rental industry.  This disruption has happened with such speed and severity that many companies are worried about survival.  We have expressed these concerns to the Trump administration and are asking for more to be done to support small businesses.  Specifically, we have asked for Small Business Administration (SBA) loan and disaster relief by way of bridge loans with zero or low interest that would allow small businesses to continue operating throughout the emergency.
Please reach out to me if you have questions or ideas on how we can help ensure that no one has to choose between their health and their work.
We are in choppy waters, but we will navigate through this dynamic situation together.
Regards,
Tony Conant
CEO